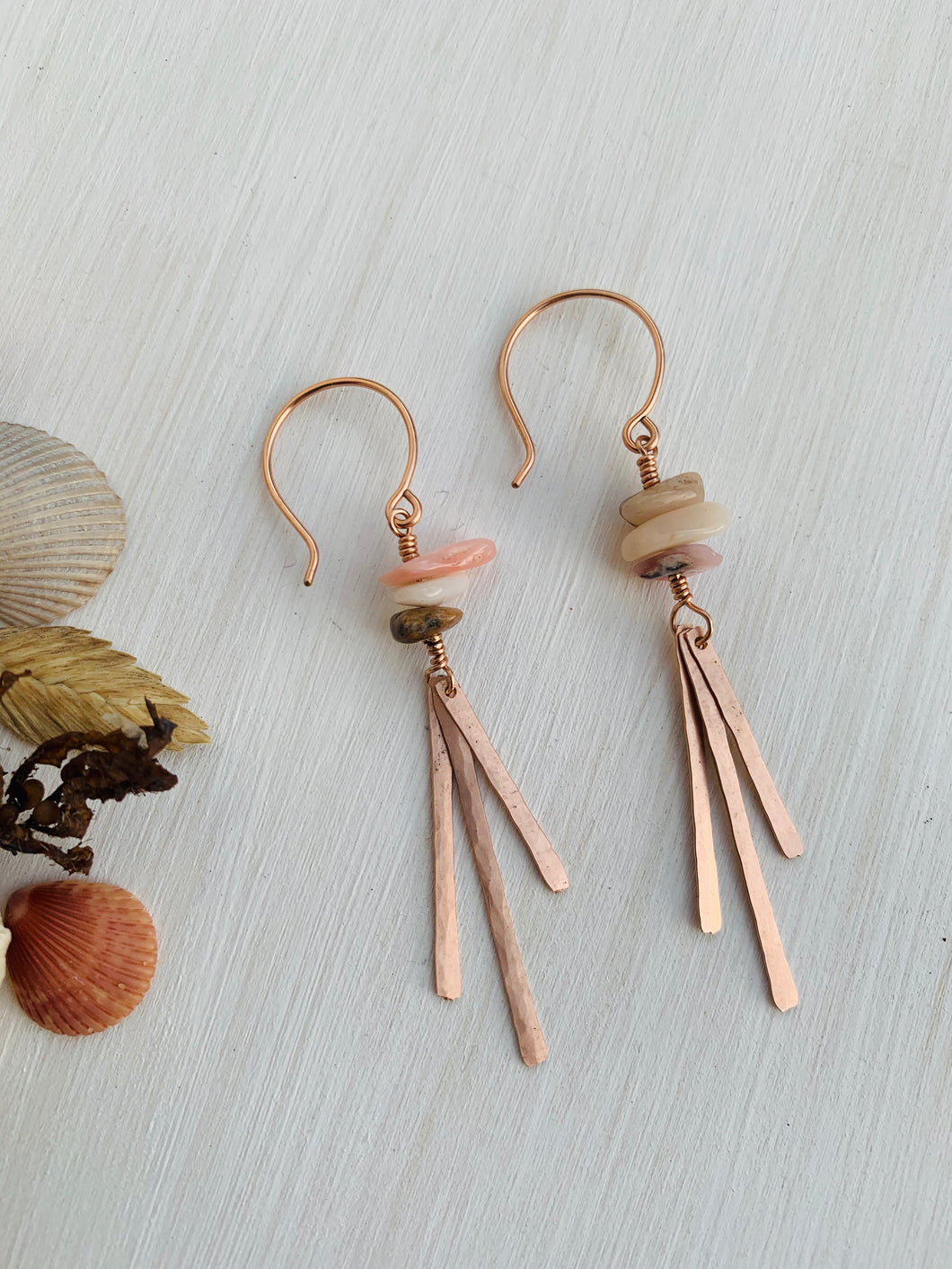 Pink Opal Aarush Dangles
Regular price $54.00 Sale
The Aarush dangles feature three fringe details In 14K rose gold fill, adorned by a combination of pink opals.
Opals are beautiful healing stones known for their soothing and comforting energetic frequency. This healing crystal helps to connect more deeply to your heart chakra and nourish your emotional body while helping you find peace and tranquility. Wearing pink opal will help you to tap into its comforting energy and harmonize with the world around you. 
 I have cut, drilled and hand forged each individual fringe and hand wrapped each set of stones. Decorate your ears with the delicate and simple sophistication of the Aarush Dangles. Sanksrit meaning "first ray of the sun", these simple, sleek and textured earrings catch the light when kissed by the sun.